Mark K. Ruport
President and Chief Executive Officer
Mr. Ruport brings more than 30 years of public and private company experience in the software sector to his position at Sigma Labs as executive chairman.
Prior to joining Sigma Labs, Mr. Ruport served as Executive Chairman of Content Analyst Company, a leading developer of advanced analytics software for searching and analyzing unstructured text until its acquisition by its largest customer in 2017. Previously, he served as President and CEO of Configuresoft, a venture-backed Enterprise Systems Management company where Mr. Ruport orchestrated an OEM contract that later led to the acquisition of the company by EMC.
Prior to Configuresoft, Mr. Ruport served as Chairman and CEO of Optika, a venture-backed Enterprise Content Management Company that he led from a start-up of 30 employees through an Initial Public Offering, international growth and a successful transaction to merge with Stellent, Inc., which was subsequently acquired by Oracle. Mr. Ruport was also CEO of Interleaf, a public software company, and held senior executive positions at Informix (later acquired by IBM) and Cullinet (later acquired by CA, Inc.).
Mr. Ruport received a Bachelor of Science in Business and an MBA from Bowling Green State University.
Frank D. Orzechowski
Chief Financial Officer and Secretary
Frank D. Orzechowski was appointed Chief Financial Officer, Treasurer, principal accounting officer, principal financial officer and Corporate Secretary on June 17, 2019. Mr. Orzechowski has more than 30 years of financial and operational experience. Since September 2013, Mr. Orzechowski has served as the Chief Financial Officer of StormHarbour Partners LP, an independent global markets and financial advisory firm. From May, 2013 to August 2013, Mr. Orzechowski served as a contract CFO for Etouches Inc., a cloud-based event management software company, to assist with financial matters in connection with that company's planned equity financing. Prior to that, he served as President and Owner/Operator of Four-O Technologies Inc. from August 2009 to December 2012, where he successfully launched and guided operations for two Cartridge World franchise units in Connecticut. From February 2006 to July 2009, Mr. Orzechowski served as President and Chief Financial Officer of Nikko Americas Holding Company Inc., where he was responsible for managing all of the support and infrastructure for that company's U.S. business, as well as investment manager selection and due diligence functions for its World Series Platform. Mr. Orzechowski began his career at Coopers & Lybrand in 1982, received his CPA certification in 1984 and received his Bachelor of Science in Business Administration with a major in Accounting from Georgetown University in 1982.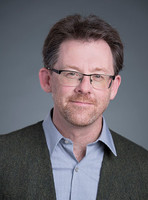 Darren Beckett
Chief Technology Officer
Darren Beckett has over 20 years of experience in the semiconductor industry, including with Intel Corporation at which he held various technical and managerial positions including process engineer of ion implant charged particle systems, chemical vapor deposition systems, and engineering manager of multiple engineering groups such as rapid thermal anneal, defect metrology equipment and fab environment micro contamination. Mr. Beckett's expertise is in process engineering for advanced manufacturing technology including statistical process control for fabrication of semiconductor devices.
Mr. Beckett earned a B.Eng in Mechanical Engineering from University of Limerick, Ireland. Mr. Beckett serves as an independent director and board member of M&T Foundation, San Diego, CA.
Ronald Fisher
Vice President of Business Development
Ronald Fisher was appointed as Vice President of Business Development of Sigma on August 10, 2015, and leads the PrintRite3D® Operating Division. Mr. Fisher is a Mechanical Engineer with hands on experience in quality, manufacturing, and product development. He has an MBA and has distinguished himself as a lead sales and marketing officer as well as a Chief Operating Officer. He was a Program Manager at Swagelok from 1988-2004, and Vice President and General Manager, Aftermarket and Geometry Systems, at Micropoise Measurement Systems from 2004 until 2013, and a Partner and COO of Laszeray Technology, LLC from 2013 until 2014. Mr. Fisher holds a Bachelors Degree in Mechanical Engineering Technology from the University of Akron as well as an MBA from Kent State University.